I have decided to review these songs and decide whether or not I approve of them.

Enjoy.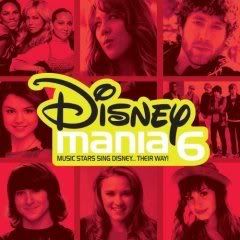 1. Emily Osment and Mitchel Musso - "If I Didn't Have You" (Monsters, Inc.)

Approve.

Reason: I know Mitchel has this "I'm badass" thing going on lately and has really ridiculous pictures that are non-disney-eque, and that shows in the beginning of the song. Also, Emily's voice sounds a little computerized. But you know what? I think the song itself is adorable. I didn't dislike it despite the very obvious flaws. Also, the music video. It's just cute. They ooze cuteness in that video, and it kind of reflects in this song.

2. Demi Lovato - "That's How You Know" (Enchanted)

Partly-approve.

Reason: I like the song itself. But the thing is, sometimes I like it, and sometimes I don't. I like Demi's voice a lot, but there was too much background music, and I was under the impression that it was not supposed to be a rock-type song. Sometimes I like to listen to Demi's version, and sometimes I find myself skipping over it. Sometimes I just don't like it. So I'm kind of split on this one.

3. The Cheetah Girls - "Some Day My Prince Will Come" (Snow White and the Seven Dwarfs)

Disapprove.

Reason: What's with the club sounds in the beginning? This is not a club song. I hate the "someday, someday, someday" part of this. I hate that they made it so "dance". It doesn't fit the lyrics.

4. Colbie Caillat - "Kiss the Girl" (The Little Mermaid)

Approve.

Reason: I like Colbie's version of this. She has a really different voice than a lot of the Disney stars and I like this. Actually, voices like hers are really popular lately, but on a CD like Disneymania 6 it's really rare and kind of refreshing. Also, the melody pretty much matches the lyrics, which I really like about this version.

5. Selena Gomez - "Cruella De Vil" (101 Dalmatians)

Approve.

Reason: It's catchy. I don't skip over it when it starts to play on my iPod. The thing I like about this song is that a lot of different types of music match the lyrics for this song, and I like the background music to Selena's version. It makes Cruella sound even creepier, which, of course, she is. Selena's voice is also pretty cute.

6. Billy Ray Cyrus - "Real Gone"

Haven't listened yet. Will fill in later. But idk if I'll like it; it's Billy Ray.

7. Elliott Yamin - "Can You Feel the Love Tonight" (The Lion King)

Approve.

Reason: I LOVE LOVE LOVE his voice. The music itself isn't too fast, so it matches the point of the song, which I love. Whenever I think of "Can You Feel the Love Tonight" and think back to Sara Paxton's version, I always dread hearing any new versions. But this one I HARDCORE approve of. Listen to it. Now. Because he's amazing. That's all there is to it.

8. Elijah Kelley - "He Lives in You" (Rhythm of the Pride Lands)

Approve.

Reason: I'm not familiar with the song itself, so I don't know it originally went. But I really like Elijah's voice, and I like the beat of the song. That's all I really can say about this, but I do like it. :)

9. Drew Seeley - "You'll Be in My Heart" (Tarzan)

Disapprove.

Reason: I like Drew's voice, and I like the song. The two could even go well together, if it weren't for the background music. Again, it sounds TOO funky and TOO dance for the actual song itself. If Drew were to sing this as a ballad or something, he'd totally have my approval. But the music used for the song needs to go.

10. Kate Voegele - "When You Wish Upon a Star" (Pinocchio)

Partly-approve.

Reason: I'm SO used to this song as a ballad. It's just a ballad song. I appreciate Kate's version, but it like Demi's version of "That's How You Know" it just sounds too rock for my full liking. I still don't completely dislike it, however. I listen to it without skipping over it most of the time, so I'd take that as a good sign.

11. Keke Palmer - "Reflection" (Mulan)

Approve.

Reason: For awhile I didn't really like this version. I didn't think her voice really fit the role. Either that, or a lot of it sounds kind of held back. But I've grown to like it more. I like that it's a ballad, and I like that her voice for it because of her range. So I must say, this version has grown on me. I just don't like the part where she goes "must there be a secret me." The "me" is a little choppy. But other than, I pretty much approve.

12. Plain White T's - "When I See an Elephant Fly" (Dumbo) 1:52

Approve.

Reason: It's just adorable. And I love the music itself. It's so simple, but it works. Also, this was genius. Picking Dumbo? I LOVE Dumbo. So I may be a little biased... I'm unsure. But I just really like this version.

13. Jordan Pruitt - "Ever Ever After" (Enchanted) 3:12

Approve.

Reason: Okay, I'm not much of a Carrie fan, even though her version will always be my favorite because it got me into this song. But I like this version too. It sounds a lot younger, but it's catchy. The melody isn't totally different than the original version, either, which I like. It would be hard to like this if it were more ballad-y or whatever. It's a really happy song so it's more upbeat, and I like that they kept it like that.

14. Kaycee Stroh - "My Strongest Suit" (Aida) 3:49

Disapprove.

Reason: Kaycee, I don't dislike you or anything unlike a lot of others, but why the hell are you covering Aida? Especially a song whose background towel dancers make or break the song? In any case, because of the lack of towel dancers, it broke the song. Also, the way she sang the song just doesn't fit. Another thing, the song is supposed to sound shallow. You have to get a singer who has the ability to sound shallow when singing, or at least higher pitched. Modernizing "My Strongest Suit"? Not the best idea, Disney. Maybe she could sing "I Know the Truth" because Amneris is at least smarter at that point, but as long they didn't make it upbeat or anything. I also don't like her "o" sounds. Guh. But Kaycee, I still don't dislike you. So don't get the wrong idea or anything. It just wasn't the best song for you. And congratulations on getting engaged :)

15. Nikki Blonsky - " A Dream Is a Wish Your Heart Makes" (Cinderella) 4:01

Approve.

Reason: I'm not biased because of Hairspray. I swear I'm not. But okay I love Nikki's voice for this song. It's so pretty. The song isn't more upbeat than it's supposed to be, which I really like. She (and whatever producer she had) stayed true to the song, so I'm gonna have to give my thumbs up.



There you have it. Download or buy the album and decide for yourself.